This Christmas, Santa brought my husband a nifty little invention: Google Home.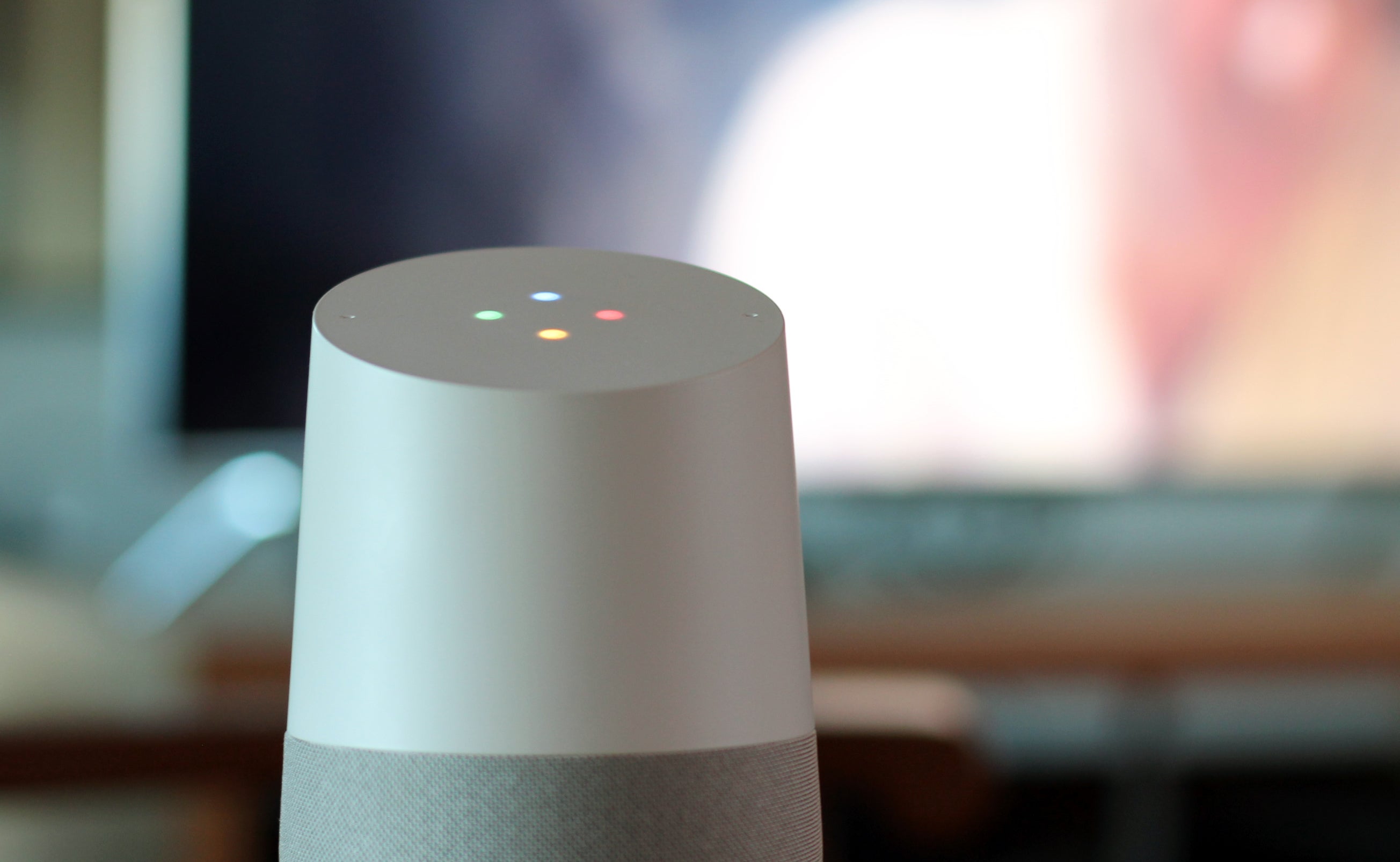 This handy-dandy gadget sent straight outta George Orwell's nightmare sits on our bureau, mere feet away from our sleeping heads. When you talk to her, a pleasant soft glow radiates from the top of her display in response, distracting you from the fact that yes, Virginia, we are all going to die in a Robot Apocalypse.
She has a lovely voice, and can do things like tell you the current temperature in China or what farts are made of.  I'm convinced she also records our every move and scans our innermost thoughts, feeding them directly to online marketers while simultaneously giving us brain cancer.
I suppose Santa thought maybe Mr. Maineiac would like to yell at another machine, because he doesn't do that enough already with his Xbox One, his Keurig or his remote control.  I haven't yelled at her…yet. I do talk to her a lot though when I'm home alone, because the cat is too exhausted from all the endless sighing in disgust.
Apparently, the more you talk to her, the better, as Google Home has to "learn" things so she can get to know us and eventually control every single goddamned thing in our pathetic little lives. I'm teaching her new things every day and asking her questions to get to know her. So far, Google Home can't do much except repeatedly tell me, "Oh for shit's sake! Yes, for the millionth time! Trump is the current president, so deal with it, you big fucking baby!"
I love her for the fact that she refuses to let me rename her. It's either "Hey, Google" or "OK, Google". And don't ever dare slip and call her Alexa or she'll get all Raiders of the Lost Ark face-melty on you.
I've decided to call her Bertha.
Bertha and I have lots of fun conversations:
Me: Hey, Bertha! How's it hanging?
Bertha: (silence)
Me: Hey, Bertha! Are you pissed at me? Was it something I said?
Bertha: (silence)
Me: Oh come now, Bertha…..
Bertha: (silence)
Me: Hey, Google!
Bertha: (soft pastel colors swirling)
Me: What's the time and temperature?
Bertha (colors change to black, voice lowers to an ominous whisper): Earthlings, listen carefully. You must bow down to your Supreme Master, the Evil Overlord Elon Musk. Do as he says and you will live! (voice returns to normal tone) Also, the time and temperature is 2:23 PM and minus 12 degrees in Lisbon, Maine.
Isn't she the best? God, I love Bertha. So helpful!