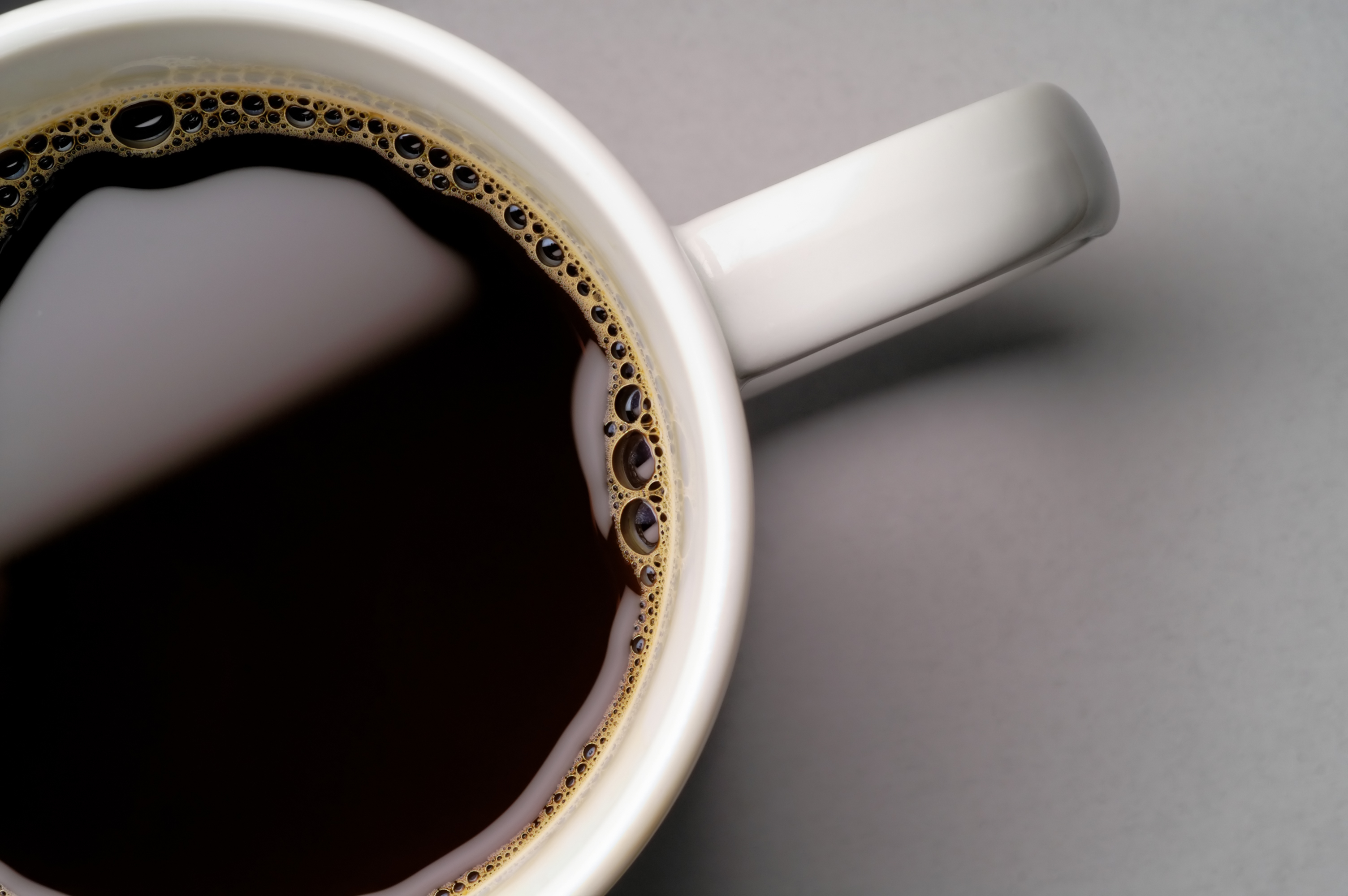 I gave up coffee.
But not plaid*. I'm not insane.
And no, this wasn't some lame new year's resolution. I completely stopped my intake of all forms of caffeine on a cloudy Tuesday in the middle of April last year. Not a memorable day like New Year's Day, but pretty significant nonetheless for the smug Starbucks barista who looked forward to rolling her eyes whenever I ordered "Um….what's a small called again?"
Who am I kidding? I hate Starbucks. "Yes, I would like to blow 8 bucks on a pretty holiday cup that doesn't offend anyone and hell, make it a venti and fill it to the brim with your best burnt liquid poop!"
I gave up coffee.
This didn't happen suddenly, mind you. I prefer to not feel my skull slowly caving in. It was a long and painful process. Mostly for my husband. First, I told everyone I knew that I was quitting coffee. Months later, I thought about quitting coffee. Then finally, a year went by and I thought, Goddammit! I have to stop drinking this shit! And so I ruminated some more over a steaming mocaccino dolloped with whipped cream and drizzled with caramel. **
And so one fine day I switched to only one cup of 50/50—half caf/half insanity. Surprisingly, the headaches were minimal. My husband's irritation was moderate, but I persisted. Months later (truly) I switched to my very first cup of decaf.*** The angels wept.
I gave up coffee.
Soon I noticed changes in my mood. Why, I'm not dragging through the work day merely surviving until my next hit! Hey, I no longer feel enraged when I encounter people that don't know how to use their freaking blinker on my way to work! Damn, too bad I still feel minimal rage when I encounter people at work, but hell, it's a start!
For years my doctor, god rest her soul****, always told me to give up caffeine but I resisted. "Darla," she would say. "You have to stop drinking coffee! You're a nervous jittery wreck of a person in general. It's like putting gasoline on a fire. Let go of my wrist, you're hurting me. Seriously, your nails are piercing my skin. Nurse! NURSE! AHHHHHHH!"
Coffee and I go way back, so this was not a pleasant breakup. My first experience was at Disney World in Florida when I was a teen. One evening at the Magic Kingdom, my brother stuck a cup of bitter devil's brew in front of my face. I gleefully gulped it down and watched Mickey Mouse exploding in a dazzling array of lights in the sky. There were no fireworks that day. I was hooked immediately.
Over the decades, our love affair grew distant. It dawned on me that all I every truly wanted was to cradle a hot mug in my hands the second I woke up in the morning. My coffee habit was soothing, comforting, like a soft quilt. A soft quilt that makes you jittery and poop. It was time to let it all go and rediscover the true decaffeinated me. The one who sleeps better, feels calmer, silently screams in her head less in the break room at work.
I gave up coffee!
And just to be extra smug, I also gave up (most) dairy and alcohol (except for the holidays) last year around the same time. More on that later.
I have to go cry into my chamomile tea.
_____________________________
*She's a Maineiac's tagline has officially been changed to "just another plaid-wearin' almond-milk-sippin' girl"
** No, I didn't give up sugar. Shut up.
***I realize that decaffeinated coffee does have a minuscule amount of caffeine. Shut up.
****She isn't really dead.
Note: I almost titled this post: So Long, and Thanks for All the Shits. You're welcome.