Saying this year has brought many challenges is like saying the first presidential debate was a spirited exchange of ideas. As my mother says, "the world is going to hell in a handbasket!" I think we're already there, Mom.
Like most of you, for seven solid months I've barely hung onto that last sliver of sanity by silently repeating the mantra: It could be worse! It could be worse! It could be worse!
As this pandemicpalooza rages on, my husband and I are lucky to still have full time employment. My kids are wearing masks five days a week for in-person school and so far, no one has gotten sick. They both have that pandemicky-shell-shocked-weary-resignation down pat. Kids are resilient. My mother, who lives with us, is still healthy and watching The View religiously. She's inching toward 87 years old and still manages to drive me up the friggin' wall, god love her.
It could be worse!
I can do this. I can survive 2020. Right?
Still the looping worries, the simmering dread, the endless stress of what if?…the waking up each morning feeling like you're in a Stephen King/Groundhog Day nightmare…the realization that politics has morphed into a WWF steel cage death match. My family is struggling with anxiety, depression, panic attacks. It's all too much for just about everyone. Except Tom Hanks. Does anything ever rattle this guy?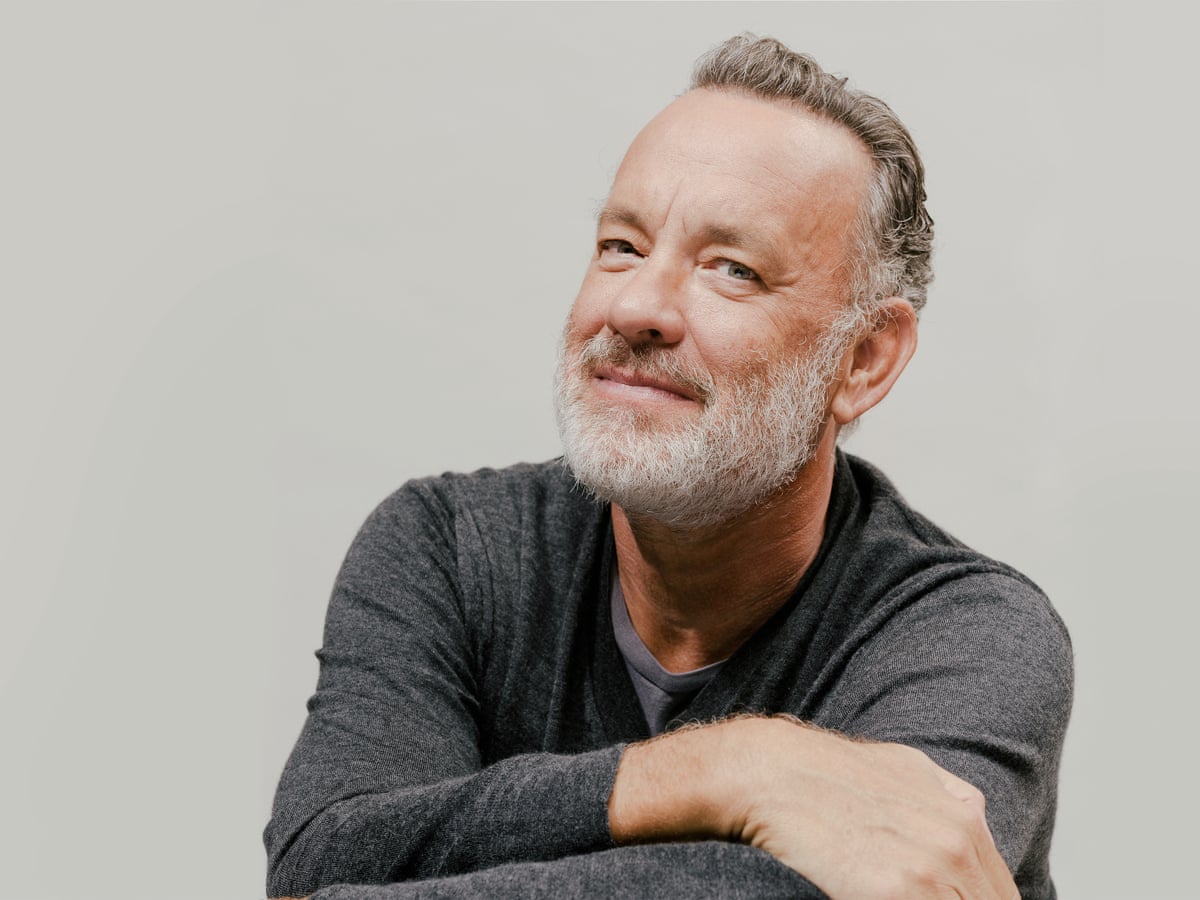 Many a sleepless night I snicker and whisper in the dark at the universe: What else ya got? Is this the best you can do? Huh? WHAT ELSE???!!!
Little did I know that the universe would answer back so quickly. And be so snarky about it. Well played, universe.
A few days after my 50th birthday, I noticed it. A tiny pimple up near my hairline on my gigantic billboard-sized forehead. I immediately knew it wasn't a pimple. I just knew. Of course, I had loads of zits in my early 40s, but after I plowed through the hellscape that is menopause a few years ago, I figured I was done with all that hormone shit. Nope, this was no pimple.
But because I didn't want to trust Dr. Google, I decided to wait a few weeks to see if it would go away. It only got bigger and more painful. Finally, I woke up one morning and called my doctor and said I wanted to come in the next day.
"Hmm…looks like squamous cell carcinoma," she said gently, like she was talking about the weather. I didn't even flinch at the news. I barely cringed when she stuck the needle into my forehead to numb the area for the biopsy. If anything, I was shocked it wasn't basal cell carcinoma, the more common one, the one that rarely spreads (thanks Dr. Google, you asshat). Why, Hugh Jackman has had a bunch of basal cell tumors removed from his face and he's fine!
The pathology report from the lab came a week later. I was diagnosed on my son's 18 birthday. My doctor told me her suspicion was right and now I'm to see a dermatologist for surgery. Squamous cell carcinoma, skin cancer. Not as common as basal, not as deadly as melanoma. Right in the middle, like Jan Brady. It doesn't get the respect it deserves and spends its life jealous of the other skin cancers in the spotlight.
Squamous cell carcinoma is common in the elderly and men, and the fair-skinned, super ditzy, kiss-me-I'm-Irish blondes like myself. It's caused by long-term UV sun exposure. I've had many sunburns over my lifetime. My entire childhood was spent outside. It was the 1970s! My parents didn't want to see us except at dinnertime. My favorite thing to do in high school was "lay out" which meant no sunscreen, baking in the blazing sun with Sun In frying your hair while listening to a radio blaring Van Halen.
Squamous cell skin cancer can metastasize, but most likely won't. I have a good chance of getting another one in two years. I also have a spot on my ear that looks to me like melanoma so that will have to be checked next. Now I have a much higher risk of developing other cancers in general. Oh, and there's that hole in my head thing, too. But like my good bloggy buddy, Jules said to me, "Eh, who needs a forehead?"
Fittingly, this Election Day, I will be having Mohs (pronounced moze) surgery. It involves cutting a hole into my forehead, taking a slice of skin, looking at it under a microscope for cancer cells, then going back in for another slice of Darla pie…repeat as necessary until all cancer goes bye-bye.
It might take 2 hours, it might take 6 hours… or all day. They won't know what cancer will be lurking under that big fat forehead of mine until they start digging around. These tumors tend to be "icebergs" so what you see above the skin is only a small portion of what's underneath. I will be left with stiches and a scar.
It might be a small scar, a medium scar, or a huge Frankenstein scar. That is the worst, the not knowing. Oh…and it's ON MY FACE. I've had multiple major abdominal surgeries in my life, but this one scares me more. As frightened as I am of this surgery I know it'll be okay because it has a very high rate of success at removing all of the cancer. All I'm asking the universe is that I don't leave the office with a massive scar or a certain haircut.
The funny thing about getting a cancer diagnosis is how people react with the news.
"Skin cancer is the good kind to get!"

"No one dies from skin cancer! I have [insert other cancer here] and it's much worse!"
And my personal favorite:
"Well, at least they caught it early!"
There is no good kind of cancer. Thousands of people do die from skin cancer every year. Yes, your cancer is also pretty shitty to have, probably more so. I'm sorry that you have cancer, but it's not a contest.
I was talking with a friend who was diagnosed this year with stage 1 breast cancer. She said she was going in for radiation treatment and the receptionist leaned in and asked, "Tell me…do you ever get sick of people telling you that you should feel lucky that you 'caught it early'?"
Answer: YES.
I know people mean well, but it's scary at first when you are diagnosed with any cancer. For me, it was a shock. It means that something is wrong with my body and my immune system is off. My cells are multiplying and not in the good John Travolta in Grease way. It's not a "lucky" thing to have. It's not "good they caught it early."
Okay… it is good to catch it early, but please try to remember this person may not be feeling so thrilled at the moment that they have cancer. If you think it's no biggie, then please by all means, take my skin cancer. You can have it. Have the hole in your head too! It's kind of like handing someone a live grenade, pulling the pin and yelling, "Well you're lucky it's not the bad grenade that kills you, this is the good grenade that only blows off your hand!"
Until you yourself are diagnosed with cancer, you will not know how you will feel or how you will react. All I know is how I feel.
Universe, you got me. Good one. Oh and one more thing, no more holes in the head, please and thank you.